Fiat Uno Manual
Heater unit - removal and refitting
1 Drain the cooling system.
2 Disconnect the heater hoses at the engine compartment rear bulkhead.
3 Working within the car under the facia panel, disconnect the leads from the heater blower by pulling the connecting plug apart.
4 If a radio is fitted, disconnect the aerial, earth, speaker and power leads from it.
5 Pull off the knobs from the control levers (photo).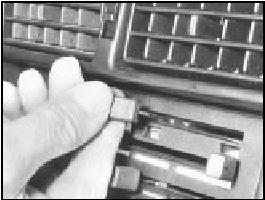 12.5 Pulling off heater control lever knob
6 Extract the screws and take off the control indicator plate (photos). Disconnect the leads from the cigar lighter and carefully detach the fibre optic which provides the panel illumination.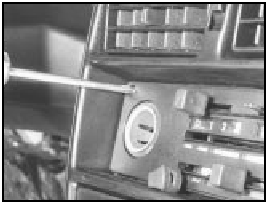 12.6A Heater control panel screw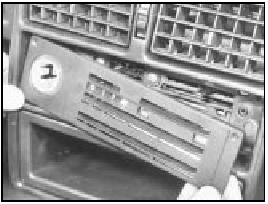 12.6B Removing heater control panel escutcheon
7 Unscrew and remove the screws which hold the console to the heater unit and withdraw the console.
8 The control cables can be disconnected from the arms of the control flap valves (photos).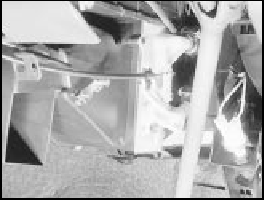 12.8A Heater coolant valve and control cable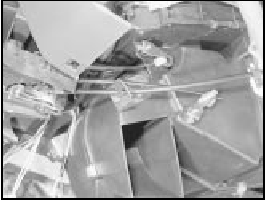 12.8B Heater flap valve cables
9 Unscrew the single screw from the upper face of the facia panel. This screw secures the upper part of the heater casing (photo).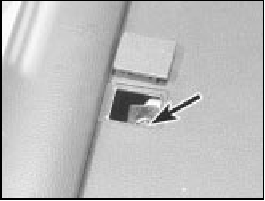 12.9 Heater upper fixing screw
10 Unscrew the mounting nuts which hold the heater to the bulkhead (photo).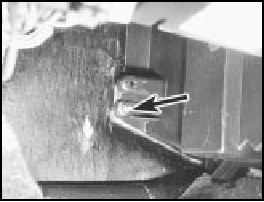 12.10 Heater lower mounting bolt
11 Lower the heater to the floor, taking care not to allow coolant to spill on the carpet.
12 Refitting is a reversal of removal. Fill the cooling system.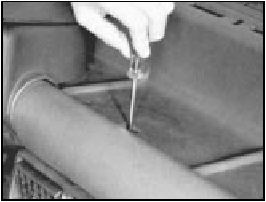 Fig. 2.8 Extracting heater upper fixing screw (Sec 12)










© 2022 www.fiat-uno.ru. All Rights Reserved.