Fiat Uno Manual
Radiator - removal and refitting
1 Drain the cooling system.
2 Disconnect the electrical leads from the radiator fan motor and thermostatic switch.
3 Disconnect the coolant hoses from the radiator (photos).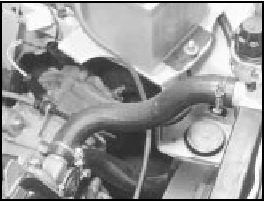 7.3A Radiator top hose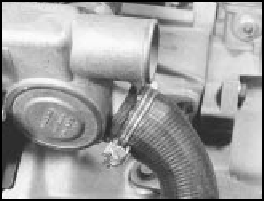 7.3B Radiator hose to thermostat housing
4 Release the clips from the top of the radiator and withdraw the radiator complete with fan from the engine compartment (photos).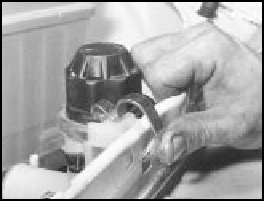 7.4A Radiator fixing clip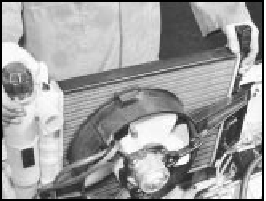 7.4B Removing radiator/fan assembly
5 The radiator is of combined plastic/metal construction and any repair should be left to specialists. In an emergency however, minor leaks from the radiator may be cured by using a radiator sealant with the radiator in situ.
6 Refitting is a reversal of removal. Fill the cooling system as described in Section 2.










© 2022 www.fiat-uno.ru. All Rights Reserved.