Fiat Uno Manual
Ignition timing
1 Timing the ignition on engines with mechanical breaker distributors is carried out in the following way.
2 Disconnect the vacuum hose from the distributor diaphragm capsule (photo).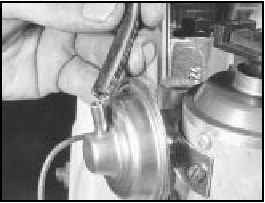 4.2 Distributor vacuum hose
3 Have the engine at normal operating temperature and idling with a stroboscope connected in accordance with the manufacturer's instructions.
4 Point the stroboscope at the timing marks on the flywheel and the index on the aperture on the flywheel housing. The mark on the flywheel should be opposite to the BTDC mark on the index specified for your particular engine. Alternatively, use the notch on the crankshaft pulley and the marks on the timing belt cover (photo), but this will necessitate removal of the wheel arch shield.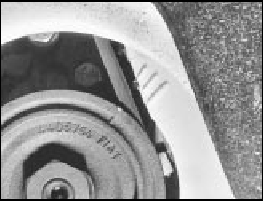 4.4 Ignition timing marks on belt cover
5 If the marks are not in alignment, release the distributor clamp plate and turn the distributor gently until they are (photo).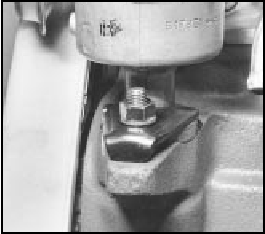 4.5 Distributor clamp plate nut
6 Tighten the clamp plate nut, switch off the ignition, reconnect the vacuum hose and remove the stroboscope.
7 If there is any difficulty in seeing the timing marks clearly, highlight them by painting with quick-drying white paint.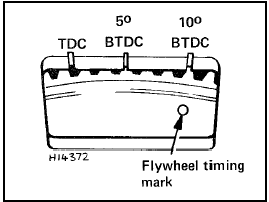 Fig. 4.5 Flywheel housing timing marks (Sec 4)










© 2022 www.fiat-uno.ru. All Rights Reserved.