Fiat Uno Manual
Engine - refitting ancillary components (903 cc engine)

Engine

/ Engine - refitting ancillary components (903 cc engine)
1 Refer to Chapter 5 and refit the clutch, making sure to centralise the driven plate.
2 Fit the coolant pump as described in Chapter 2. Fit the thermostat housing if it was removed noting the air cleaner mounting bracket on the housing studs.
3 Fit the alternator and drivebelt as described in Chapter 9.
4 Refer to Chapter 3 and fit the exhaust manifold and hot air collector, the carburettor and spacer and the fuel pump.
5 Fit the distributor as described in Chapter 4. Fit the oil dipstick guide tube (photos).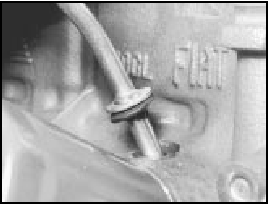 21.5A Dipstick guide tube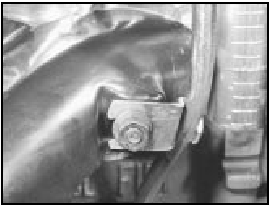 21.5B Dipstick guide tube support










© 2023 www.fiat-uno.ru. All Rights Reserved.