Fiat Uno Manual
Roof rack
1 As the car is not fitted with conventional type rain water gutters, the Fiat roof rack should be used which incorporates clamps which engage under the door arches. The doors are then closed on them.
2 On three-door models, the rear clamps fit into recesses provided just above the rear side window weatherseals.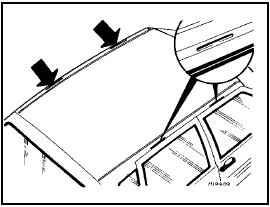 Fig. 12.22 Roof rack clamp locations (Sec 27)










© 2023 www.fiat-uno.ru. All Rights Reserved.