Fiat Uno Manual
Rear bumpers - removal and refitting

Bodywork

/ Rear bumpers - removal and refitting
1 Refer to Chapter 9 and withdraw the number plate lamp. Disconnect the leads.
2 Open the tailgate and three bumper fixing bolts from the top edge.
3 Working under the car, remove the two side and the three lower edge fixing bolts.
4 Remove the bumper from the car.
5 Refitting is a reversal of removal.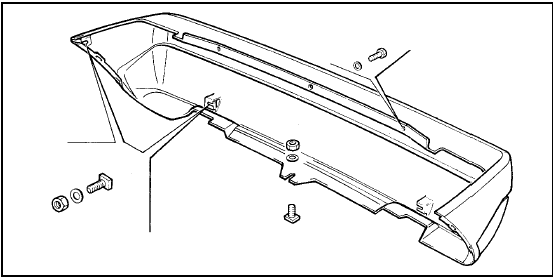 Fig. 12.21 Rear bumper (Sec 26)










© 2023 www.fiat-uno.ru. All Rights Reserved.