Fiat Uno Manual
Rear view mirrors
Interior
1 The mirror may be removed after extracting the fixing screws. The mirror is designed to break off if struck.
Exterior
2 The mirror is remotely controlled. To remove the mirror, peel back the rubber cover from the control knob (photo).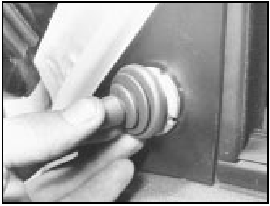 24.2 Exterior mirror control knob
3 Unscrew the ring nut using a C-spanner or similar (photo).

24.3 Mirror ring nut and C-spanner
4 Withdraw the mirror from its mounting hole, the triangular trim plate will come with it. Refitting is a reversal of removal (photo).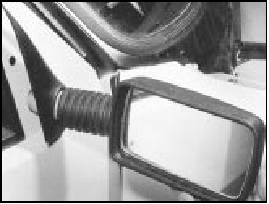 24.4 Withdrawing exterior mirror and trim plate










© 2023 www.fiat-uno.ru. All Rights Reserved.