Fiat Uno Manual
Bonnet lock and release
1 The bonnet lock is operated by a remote control lever inside the car through a cable (photo).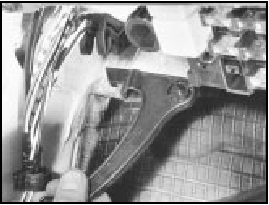 8.1 Bonnet release lever
2 When closing the bonnet, the spring-loaded striker should enter the lock centrally. If it does not, release the lock bolts and slide the lock as necessary (photo).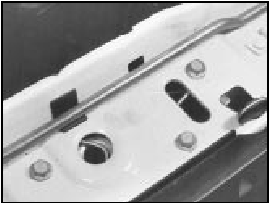 8.2 Bonnet lock
3 Engagement of the striker in the lock should be adjusted for depth in order that the surface of the bonnet is level with the front wings. To do this, release the striker locknut and turn the striker in or out by inserting a screwdriver in its slot.
4 In conjunction with the striker adjustment, screw the bonnet rubber buffers in or out as necessary to provide secure rattle-free closure of the bonnet (photo).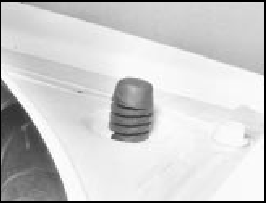 8.4 Bonnet buffer
5 If the lock must be removed, first withdraw the radiator grille as described in Section 6.
6 To renew the release cable, unclip and lower the release lever under the facia panel.
7 Disconnect the cable from the lever and then slip it from the lock operating arm.
Withdraw the cable.
8 Refit the new cable by reversing the removal operations.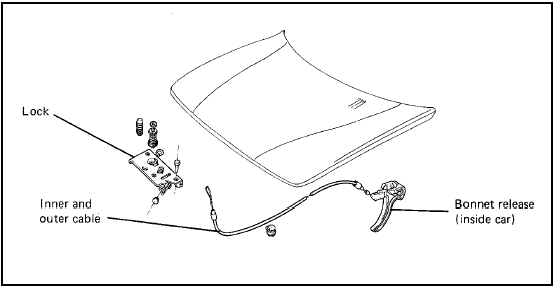 Fig. 12.1 Bonnet lock and release cable (Sec 8)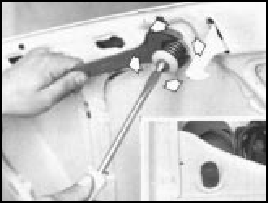 Fig. 12.2 Adjusting bonnet lock striker (Sec 8)










© 2023 www.fiat-uno.ru. All Rights Reserved.