Fiat Uno Manual
Steering column lock - removal and refitting

Steering

/ Steering column lock - removal and refitting
1 Remove the steering wheel and column shrouds as described in Section 5, also the steering column combination switch.
2 Unscrew and remove the steering column mounting bolts and lower the column to expose the lock shear bolts.
3 Drill out the bolts or extract them using an extractor.
4 Refer to Chapter 4 for details of separation of the ignition switch from the lock section.
5 When fitting the new lock, tighten the shear bolts until their heads break off.
6 Bolt up the column, fit the combination switch, shrouds and steering wheel and tighten all nuts and bolts to the specified torque.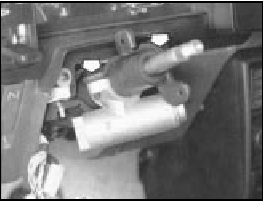 Fig. 10.9 Steering column lock shear bolts (arrowed) (Sec 9)










© 2022 www.fiat-uno.ru. All Rights Reserved.