Fiat Uno Manual
Steering rack - removal and refitting

Steering

/ Steering rack - removal and refitting
1 Set the steering in the straight-ahead mode.
2 Working inside the car, disconnect the steering shaft lower coupling by unscrewing and removing the pinch-bolt (photo).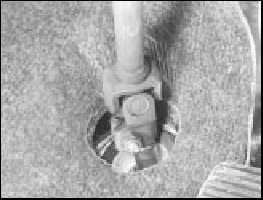 6.2 Steering shaft coupling
3 Disconnect the tie-rod end balljoints from the steering arms as described earlier in this Chapter.
4 Unscrew and remove the rack clamp mounting bolts and withdraw the steering gear from the car crossmember (photo).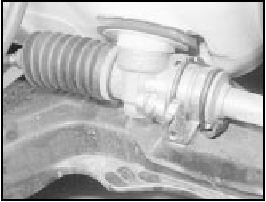 6.4 Steering rack housing at pinion end
5 Refitting is a reversal of removal, but on completion check the front wheel alignment as described in Section 8.










© 2023 www.fiat-uno.ru. All Rights Reserved.