Fiat Uno Manual
Central door locking system
1 The doors are locked simultaneously from the outside by turning the key in either direction.
2 The doors can be locked from inside the car in the following ways:
All doors locked or unlocked - depress or lift a front door lock plunger knob.
One rear door locked or unlocked - depress or lift a rear door lock plunger knob.
3 The centralised door locking system can operate independently of the key.
4 To gain access to the lock solenoid and linkage, remove the front door trim panel as described in Chapter 12.
5 Disconnect the battery negative lead.
6 Disconnect the electrical wiring plugs from the solenoid within the door cavity.
7 Disconnect the solenoid from the lock lever by removing the clip.
8 Unscrew the two bolts which secure the solenoid to the door and remove it.
9 Renew the solenoid or switch as necessary.
10 Refitting is a reversal of removal.
11 Refer to Section 10 for details of system fuses and relays.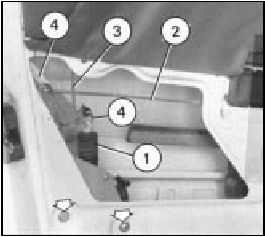 Fig. 9.13 Central door locking system components (Sec 32)
1 Solenoid
2 Lock relay lever
3 Link rod
4 Exterior handle lever










© 2023 www.fiat-uno.ru. All Rights Reserved.