Fiat Uno Manual
Tailgate wiper motor - removal and refitting
1 Remove the blade and arm as previously described. Unscrew the drive spindle bezel nut.
2 Open the tailgate fully.
3 Unclip and remove the wiper motor cover.
4 Unscrew the mounting screws, withdraw the motor and disconnect the wiring plug (photo).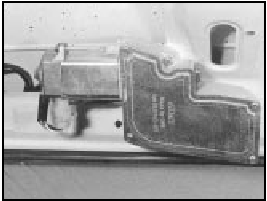 27.4 Tailgate wiper motor
5 Refitting is a reversal of removal.










© 2023 www.fiat-uno.ru. All Rights Reserved.