Fiat Uno Manual
Tailgate wiper blade and arm removal and refitting
1 Pull the wiper arm from the glass until it locks.
2 With the thumb nail pull down the tab to release the peg (B) from the hole (A) (Fig. 9.7).
Pull the blade from the arm.
3 To remove the arm, flip up the plastic cover and remove the nut exposed. Pull the arm from the drive spindle.
4 Refitting is a reversal of removal.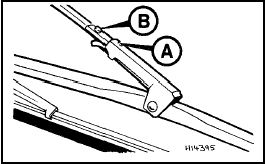 Fig. 9.7 Tailgate wiper blade fixing (Sec 26)
A Hole
B Peg










© 2023 www.fiat-uno.ru. All Rights Reserved.