Fiat Uno Manual
Windscreen wiper motor - removal and refitting
1 Open the bonnet and disconnect the battery negative lead.
2 Remove the wiper arm and blade as previously described.
3 Prise off the sealing cover from around the drive spindle and then unscrew the drive spindle bezel nut.
4 Pull back the weathersealing strip from above the wiper motor location and remove the two screws which are exposed (photo).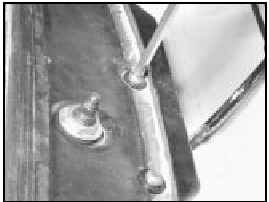 25.4 Removing windscreen wiper motor mounting screws
5 Withdraw the motor/gearbox with protective cover from under the lip of the upper bulkhead. Disconnect the wiring plug (photos).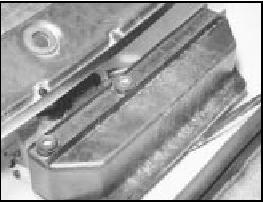 25.5A Windscreen wiper motor cover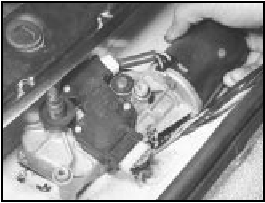 25.5B Removing windscreen wiper motor
6 Refitting is a reversal of removal.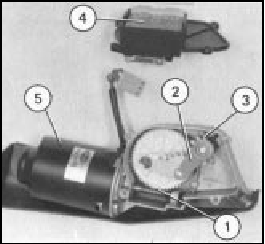 Fig. 9.6 Windscreen wiper motor components (Sec 25)
1 Gears
2 Crank arm
3 Shaft gear
4 Intermittent control unit 5 Motor yoke










© 2023 www.fiat-uno.ru. All Rights Reserved.