Fiat Uno Manual
Windscreen wiper blade and arm - removal and refitting
1 The wiper blade can be removed once the arm has been pulled away from the glass and locked in position.
2 Depress the small tab (A) and push the U-shaped carrier out of the hook (B) of the wiper arm. The blade can then be withdrawn, passing the wiper arm hook through the slot (C) in the blade stretcher (Fig. 9.5).
3 Before removing the wiper arm, it is worthwhile sticking a strip of masking tape on the screen to indicate the setting of the arm and blade as a guide to refitting.
4 Flip up the plastic cover and unscrew the arm retaining nut. Pull off the arm from the splined drive spindle (photo).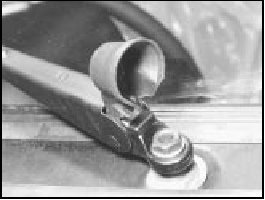 24.4 Windscreen wiper arm nut
5 Refitting is a reversal of removal.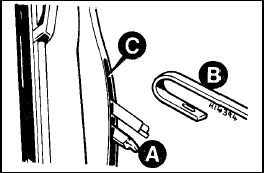 Fig. 9.5 Windscreen wiper blade fixing (Sec 24)
A Tab
B Wiper arm
C Blade slot










© 2023 www.fiat-uno.ru. All Rights Reserved.