Fiat Uno Manual
Instrument panel - removal and refitting
1 Disconnect the battery negative lead.
2 Remove the instrument panel hood cover.
The easiest way to do this is to insert the fingers at the sides, and pull the hood sharply upwards off its retaining clips.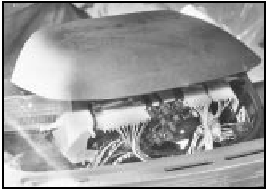 21.2 Removing instrument panel hood cover
3 Extract the two fixing screws from the instrument panel and pull it towards you until the speedometer drive cable can be disconnected by squeezing its plastic retaining ring (photo).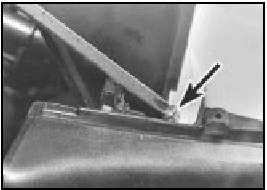 21.3 Removing instrument panel screw
4 Disconnect the wiring plugs and record their exact locations.
5 Remove the instrument panel upwards (photo).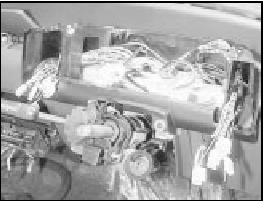 21.5 Instrument panel and steering wheel removed
6 Refitting is a reversal of removal.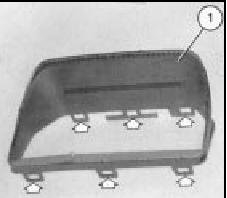 Fig. 9.4 Instrument hood cover (1) (Sec 21)










© 2023 www.fiat-uno.ru. All Rights Reserved.