Fiat Uno Manual
Headlamp bulb - renewal
1 Open the bonnet and pull off the plug and the rubber cover from the rear of the headlamp (photo).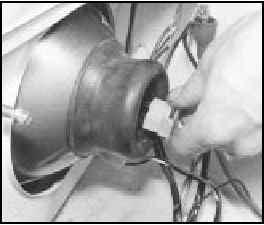 16.1 Headlamp plug and rubber cover
2 Prise back the spring bulbholder clips and withdraw the combined bulb and holder (photos).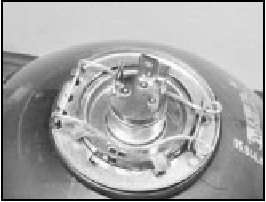 16.2A Headlamp bulbholder spring clips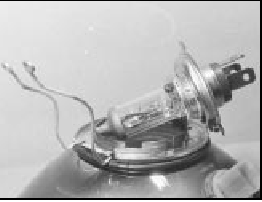 16.2B Headlamp halogen type bulb
3 Refit the new bulb. Avoid fingering it if it is of halogen type. Should the fingers touch the bulb, wipe it with a rag soaked in methylated spirit to remove any residual grease.
4 Turn the bulbholder until the pip on its flange engages in the cut-out in the rim of the reflector.
5 Snap back the spring retaining clips, refit the rubber cover and reconnect the plug.










© 2023 www.fiat-uno.ru. All Rights Reserved.