Fiat Uno Manual
Ignition switch - removal and refitting
1 Access to the steering column lock/ignition switch is obtained after removing the steering wheel and column shrouds (Chapter 10) and the column switch unit (Chapter 9).
2 In the interest of safety, disconnect the battery negative lead and the ignition switch wiring plug (photo).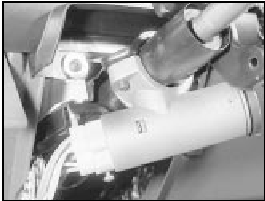 12.2 Ignition switch and lock
3 Insert the ignition key and turn to the STOP position (photo).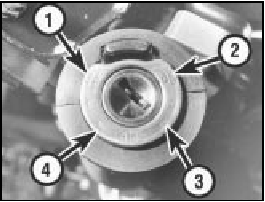 12.3 Ignition key positions
1 AVV (Start)
2 Park (Parking lights on) 3 Stop (Lock)
4 MAR (Ignition)
4 Pull the two leads from the switch.
5 Turn the ignition key to MAR.
6 Using a screwdriver depress the retaining tabs (1) (Fig. 4.16) and release the ignition switch.
7 Set the switch cam (2) so that the notches (3) are in alignment.
8 Insert the switch into the steering lock and engage the retaining tabs.
9 Turn the ignition key to STOP and connect the two leads.
10 Reconnect the battery and refit the steering wheel, switch and shrouds.
11 Removal and refitting of the steering column lock is described in Chapter 10.
Note: The ignition key is removable when set to the STOP position and all electrical circuits will be off. If the interlock button is pressed, the key can be turned to the PARK position in order that the parking lamps can be left on and the steering lock engaged, but the key can be withdrawn.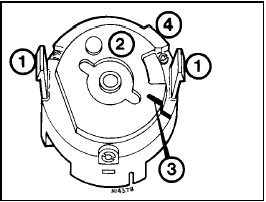 Fig. 4.16 Typical ignition switch (Sec 12)
1 Retaining tabs
2 Switch cam
3 Alignment notches
4 Locating projection










© 2023 www.fiat-uno.ru. All Rights Reserved.